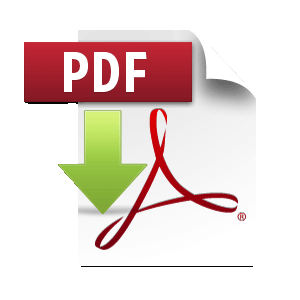 Mycetoma, a neglected disease.
Dermatol Rev Mex 2017 julio;61(4):351-354.
Departamento de Micología, Hospital General de México Dr. Eduardo Liceaga, Ciudad de México.
La Organización Mundial de la Salud (OMS) declaró al micetoma como una enfermedad neglecta, eso significa que esta enfermedad se considera un padecimiento abandonado o descuidado y que es necesario se dé más impulso, recursos y búsqueda de áreas de trabajo, sobre todo enfocadas en el diagnóstico, e involucrar a laboratorios a producir medicamentos al alcance de los grupos más vulnerables. En México el micetoma está dentro de la franja ecológica con el mayor número de casos, sólo seguida de Sudán e India, por lo que esta declaratoria puede dar mayor número de recursos. A continuación se anexa el documento de GAFFI (Global Action Fund for Fungal Infections) en el que se informan de manera más detallada las primeras acciones de la OMS.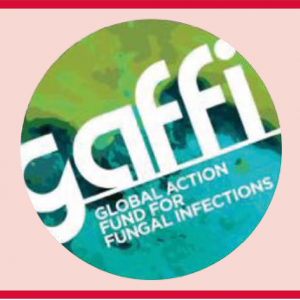 GAFFI for informal consultation on mycetoma. 24 March 2017.
WHO headquarters, Geneva, Switzerland.
Information about generic itraconazole
• There are probably 200 companies selling itraconazole, but not all are
manufacturers. This is the list for Brazil, as an example. These are the
preparations currently available: Estiranox; Fungonax; Itracotan; Itrahexal;
Itralex costs $0.78 per capsule – data sheet here: (http://www.anvisa.gov.br/datavisa/fila_bula/frmVisualizarBula.asp?pNuTransacao=7311862015&pIdAne xo=2805226); Itraspor; Itrazol; Neo Itrax; Sporanox costs $6.39 per capsule.; Spozol; 
Traconal; Traztzol; Traxonol. 

• In this link http://www.gaffi.org/antifungal-drug-maps/ you can consult the 
maps of availability and price of antifungals. 

• In this publication, you can find further relevant information: Matthew Kneale,
Jennifer S. Bartholomew, Emma Davies and David W. Denning. Global access to antifungal therapy and its variable cost. J Antimicrob Chemother 2016; 71: 3599–3606. 
ECHO information
At Project ECHO the mission is to democratize medical knowledge and help get best practice care to underserved people all over the world. 

• Use Technology (multipoint videoconferencing and Internet) to leverage scarce healthcare resources;
• Case-based learning: Collaborative management of patients with subject matter experts (learning by doing) at academic medical centres or centres of excellence; 

◦ Guided practice via telementoring;
◦ Establish and develop communities of practice and learning; 

• Disease Management Model focused on improving outcomes by reducing 
variation in processes of care;

◦ Brief didactic presentations

◦ Sharing of evidence-based "best practices"
◦ Reinforcing clinical guidelines, etc. 

• Bruce Baird Struminger, MD, MA. Associate Director, ECHO Institute [email protected] http://echo.unm.edu
Online training resource.
Online microscopy training course now available which will have a fourth module added for rare fungal diseases including mycetoma. This will allow remote training: www.microfungi.net. Linked through www.LIFE-Worldwide.org 
Identify centres that can carry out mycetoma diagnostic testing
Europe 

• Medical Mycology Reference Laboratory. National Centre for Microbiology. 
Instituto de Salud Carlos III. Majadahonda, Madrid, Spain. Contact person: Ana 
Alastruey Izquierdo, [email protected]; 

• Mycology Reference Centre Manchester. Education & Research Centre. 
Wythenshawe Hospital. Manchester M23 9LT, UK. Contact person: Malcolm 
Richardson, [email protected]; 

• PHE Mycology Reference Laboratory, Bristol, United Kingdom. Contact person: 
Andy Borman, [email protected]; 

India 

• Department of Medical Mycology, Vallabhbhai Patel Chest Institute, University 
of Delhi, Delhi, India. Contact person: Anuradha Chowdhary, 
[email protected]; 

• WHO Collaborating Center for Reference & Research of Fungi of Medical Importance, Chandigarh, India. Contact person: Arunaloke Chakrabarti, [email protected] 

USA 

• Mycology Branch. Center for Diseases Control. Atlanta. USA. Contact person: 
Tom Chiller, [email protected] ;
Mexico 

• Department of Dermatology. Hospital General de México. Dr. Eduardo Liceaga Dr. Balmis 148. Colonia Doctores. CP. 06720. Cd. de México. México Contact person: Alexandro Bonifaz, [email protected]
Companies involved in diagnosis for fungal diseases
• BioRad (www.bio-rad.com ) 

• Biosynex (https://www.biosynex.com/fr/) 

• Bordier (http://www.bordier.ch ) 

• Dinamyker 

• Erba molecular (http://www.erbamdx.co.uk ) 

• Immy (http://www.immy.com ) 

• Isca diagnostics (https://www.iscadiagnostics.com ) 

• Miravista (http://miravistalabs.com ) 

• Virion/Serion (http://www.virion-serion.de/en/home.html ) 

Diagnostic portfolio for Mycetoma Reference Centres 

• Data base of ITS sequences of fungal species causing Eumycetoma:
Acremonium falciforme, A. kiliense, A. recifei, Aspergillus flavus, A. nidulans, Biatriospora mackinnonii, Cladophialophora bantiana, Cochliobolus spicifer, Corynespora cassicola, Curvularia geniculata, C. lunata, Cylindrocarpon cyanescens, C. destructans, Drechslera rostrata, Exophiala jeanselmei, Exserohilum rostratum, Falciformispora senegalensis, F. tompkinsii, Fusarium spp., Fusarium moniliforme, F. oxysporum, F. solani ,Madurella grisea, M. mycetomatis, M. fahalii, M. pseudomycetomatis, M. tropicana, Medicopsis romeroi, Neotestudina rosatii, Phaeoacremonium krajdenii, Phialophora cyanescens, Plenodomus avramii, Polycytella hominis, Pseudochaetosphaeronema larense, Rhytidhysteron rufulum, Roussoella percutanea, Trematosphaeria grisea, Trematosphaeria pertusa, Emarellia Borman, Emarellia grisea, Emarellia paragrisea, Scedosporium apiospermum and S. boydii.
• Generic Real time PCR in clinical samples for a quick amplification and identification of mycetoma etiologic agents: 

◦ Amplification of ITS region plus fragment sequencing and identification of the fungi against a validated database of mycetoma etiologic agents; 

• Identification of isolated strains in culture media by means of sequencing informative targets; 

• Antifungal susceptibility testing of isolates by means of Reference Methodology (EUCAST or CLSI); 

• TDM for antifungal drugs.
Research on diagnostics 

• Development of a POC test for differentiation among negative, bacteria or fungi; 

• Development of a quadriplex quantitative PCR for the most common species according to geographic areas; 

• Development of a public ITS sequence data base with isolates causing mycetoma; 

• Search for new informative sites for proper identification of isolates to level species (some species like Fusarium and Scedosporium are not well resolved by means of ITS sequencing); 

• Development of a public antifungal susceptibility profile data base with molecular identified isolates causing mycetoma; 

• Development of new methods for antifungal susceptibility testing of mycetoma agents, specially the slow growing and non-sporulating; 

• Development of a collection and catalogue of strains causing mycetoma for education and research purposes; 

• Development of a Maldi TOF data base for identification to species level of isolates causing mycetoma; 

• Development of a Maldi TOF system for direct identification of etiologic agents in the grains; 

• Identification of antigen candidates for serological diagnosis and its diagnostic value; 

• Diagnostic value of antibodies against agents of mycetoma; 

• Development of a collection and catalogue of human clinical samples (tissues, 
grains, plasma, serum, DNA, etc.) for research purposes; 

• Analysis of host genetic risks factors by means of exome sequencing of sick and 
health people. 

Correspondencia/correspondence
MC Alexandro Bonifaz